16 States + Over 380 Restaurants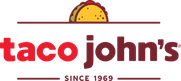 2 States + 4 Restaurants

1 State + 3 Restaurants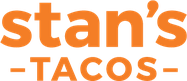 1 State + 2 Restaurants
Frosty, Burgers, and Fries—what is not to love? On November 15, 1969, Dave Thomas opened his very first Wendy's® restaurant in Columbus, Ohio. In no time, the quick-service chain became known for its square beef patties, made from fresh beef, and iconic Frosty® desserts. There are more than 6,500 Wendy's® restaurants currently in operation in the United States and 29 countries and U.S. territories worldwide. Meritage is on track to develop 40 new Wendy's restaurants and re-image 100% of its existing restaurants by the end of 2024. Meritage is proud to have recently opened one of the first Global Next Gen Wendy's restaurants in Edmond, OK. Click here to learn more.
Home of the craveworthy Potato Oles, Taco John's started in 1968 as a taco stand in Cheyenne, Wyoming. The restaurant serves taco shells made daily with fresh-cut steak and takes pride in a differentiated and craveable line up of the iconic Potato Oles, tacos, nachos, burritos bowls, quesadillas, and homemade salsa. Taco John's currently operates and franchises nearly 400 fast-food restaurants in 23 states. Meritage has signed an exclusive 55-store development agreement with Taco John's that includes additional, exclusive rights to develop more than 200 restaurants.
Brunch is always a good idea! Morning Belle® is a garden-themed breakfast, brunch, and lunch concept aiming to make every day brighter for our guests by serving indulgent and good for you options to please everyone's palette. Morning Belle® also offers Daytime Cocktails such as Mimosas, Bellinis, Bloody Marys, and four flavors of Spiked Cold Brew Coffee. Meritage opened Morning Belle® in 2019 with plans to continue growth in West Michigan and beyond. Morning Belle® currently has three Grand Rapids locations—1600 E Beltline Ave NE, 434 Bridge St NW, and 1962 Breton Road SE.
Good Vibes, Great Tacos, and Best Margaritas Ever. Stan's Tacos offers a unique, lively atmosphere that invites guests to kick back with great music and friends while enjoying delicious tacos and the best margaritas, EVER! The a la carte style menu includes a variety of popular Mexican favorites scratch-made from fresh ingredients. Stan's Tacos currently has two West Michigan locations—downtown Grand Rapids at 67 Ottawa Ave and in Walker at 355 Wilson Ave SW.